Base Pack 15 Includes:
• Base Pack 15
• Pocket Strap
• BB4 Pocket with logo
Like to travel light? The Base Pack 15 gives you a smaller base to build from that's easy to expand. Interior sleeve holds your 13" laptop securely, while two zippered pockets keep smaller stuff organized. On the exterior, 15 snaps give you plenty of ways to attach pockets — just add it up! A BB12 plus a BB3. Two BB6s and a BB3. Or five BB3s. You get the idea. Whatever your day demands, you'll be ready.
Includes Pocket Strap that can be attached to any Bloqbag pocket. Additional straps can be purchased separately.
The 15 also includes an interior clip for keys or accessories. Use the expander to add two inches (7L) of additional storage. Padded, adjustable backpack straps with sturdy aluminum buckles, plus top handle.
Base Pack 15 specifications
9" x 14" x 3.5", 1.95 lbs; holds a 13" notebook computer
Water-repellent 600 x 300 ripstop polyester with PVC coating; quilted twill polyester
15 self-locking magnetic snaps
Seam-sealed YKK zippers
Add Pockets to Your Base Pack
Keep Organized with the Base Station
Keep your pockets neat, handy, and off the floor when they're not on your Bloqbag. Keep it by the door so you can quickly pack what you need.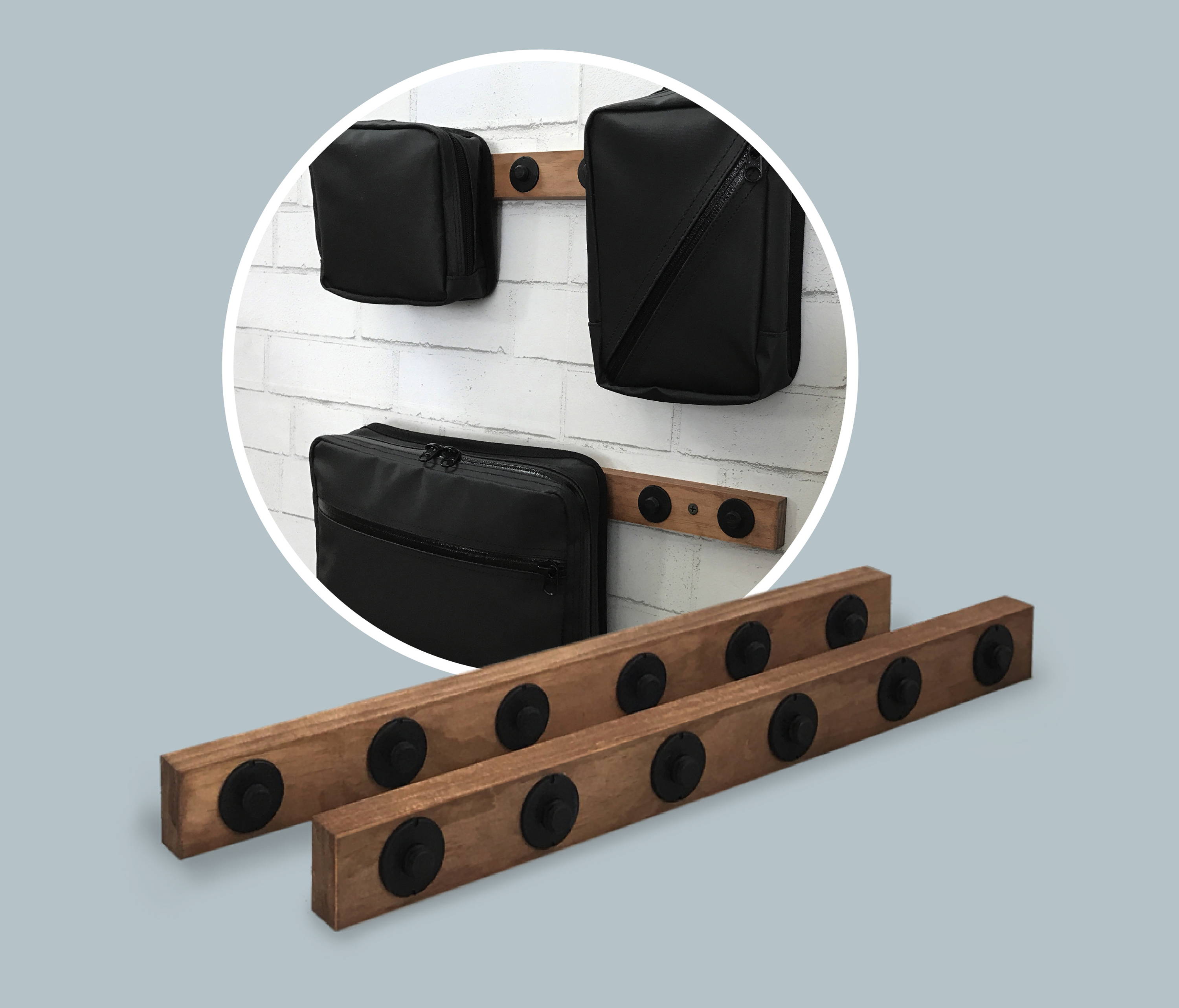 Explore our Preloaded Base Packs

Every kit includes a Base Pack, a pocket strap, and full coverage of pockets.
For tips, tricks, and behind-the-scenes